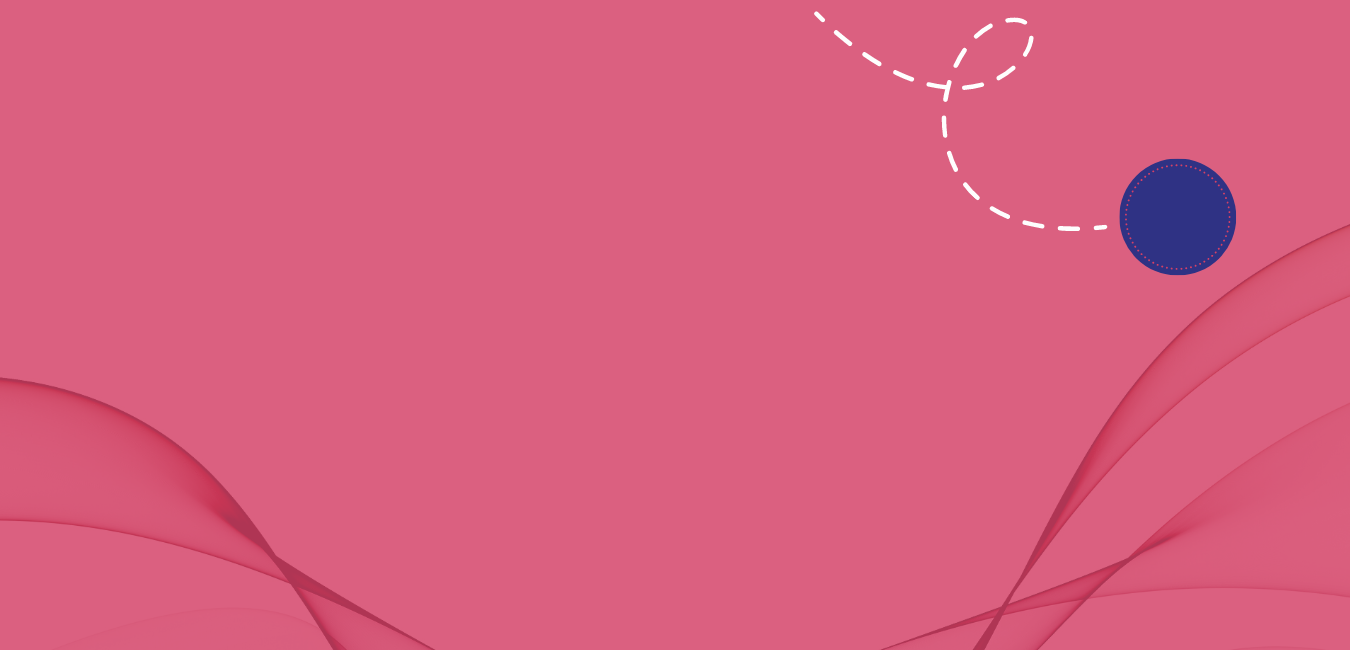 How It Began
Fairplay started life during the Big Bang of the 2020 pandemic with a mission to help people adapt to anything.
We are a team of learning designers, facilitators, researchers, content creators and strategists who share an origin story in the practice of improvisation. Collectively, we've found a better way to help individuals and teams learn how to adapt to change.
Like it or not, there's no script for life. (Actually, we kind of like it.)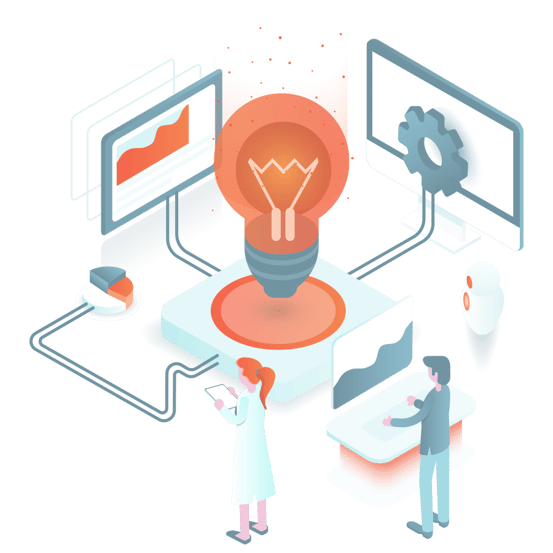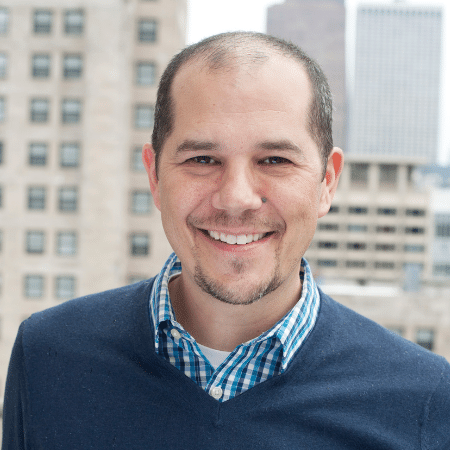 Scott Zoll
Co-Founder
Scott has more than 25 years of experience supporting organizations of all sizes find better ways of working. He's driven to help companies and their employees succeed by finding the right size solution to meet the needs of all involved. Scott has spent the last seven years as Vice President of Learning & Development for Second City Works, the corporate arm of the iconic Second City Theatre in Chicago. His understanding of and passion for the skills which improv training can build, including collaboration, active listening, building trust, agility, authenticity and resiliency have positioned him as a valued partner to hundreds of organizations. Contact Scott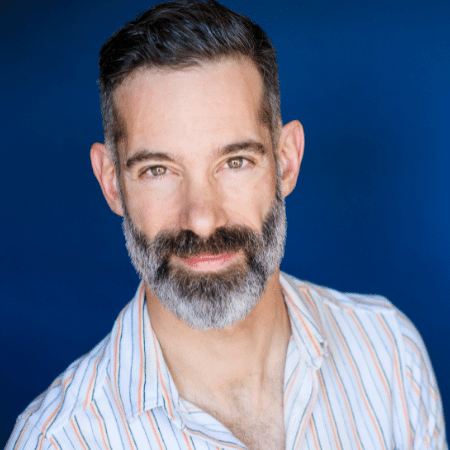 Andy Eninger
Co-Founder
Andy is a designer and ideation junkie who has designed learning and development programs for over two decades. He has helped hundreds of corporations to develop their employees on topics ranging from sales enablement to fast feedback to inclusion to executive presence. On the consumer side, he creates interactive ideation labs to help brands co-create with consumers to test, position, innovate and communicate. Andrew was the Head of the Writing Program for the Second City Training Center from 2011 to 2016 and holds an MA in Playwriting from Miami University. He continues to perform, write and improvise in his home town of LA.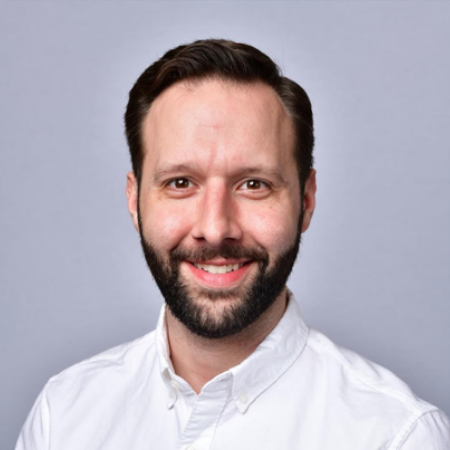 Preston Mann
COO, Principal, Facilitation
Preston is responsible for designing and facilitating programs around Mindful Self Awareness, as well as operations at Fairplay. He is dedicated to helping teams and individuals cultivate the mental faculties that allow them to implement better ways of working. He has six years of experience as a meditation practitioner, three as a meditation coach, and has completed over 100 days of silent retreat. Additionally, he has over ten years of experience helping organizations such as Goldman Sachs, IntercontinentalExchange, Northern Trust, and The Second City achieve operational excellence.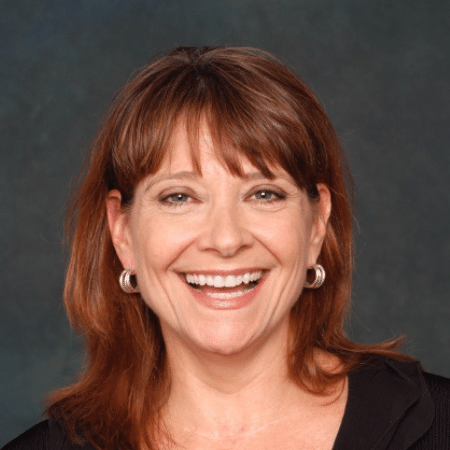 Kathy Finley
Account Manager
Kathy has spent over 20 years helping global brands engage their most important audiences through live meetings, marketing communication programs, and learning and performance initiatives. Kathy has listened to understand her clients, having the privilege to support such industry giants such as Merck, Microsoft, Carnival Cruise Lines, Kraft Heinz, Navistar, and State Farm. Kathy's experience has taught her that strong interpersonal skills give professionals a competitive edge at work and as well as better quality relationships in their personal lives.
Andy Herskee
Account Manager, CPG
Meet Andy Herskee, founding partner of Fox Tale Partners, LLC. which launched in 2014 to help companies develop new relationships, strategic partnerships and launch new products. He served as Consumer Products Senior Vice President of Sales and Business Development in the fragrance design industry for Givaudan Fragrances for nearly 40 years. His working relationships with clients large and small across many product verticals have resulted in his unique blend of project management, listening & communications, collaborative development and sales skills. His highly successful 2000- 2014 client partnership assignment with Procter & Gamble took him across regions, cultures, and CP categories providing a broad window into the field of consumer insight research. His years of finding, developing and leading sales and creative talent have taught him the values of ensemble performance and relationship building as keys to business and personal success. Andy is a passionate outdoorsman with a love of equestrian and canine behavioral science.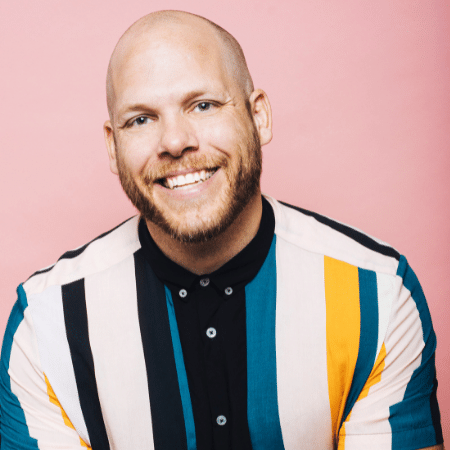 John Loos
Senior Facilitator, Content
John Loos is a writer, actor and facilitator who has taught corporate workshops for 100+ companies around the world (11 countries and counting!) Companies and organizations he has worked with include AT&T, Visa, Verizon, Deloitte, Nickelodeon, Capital One, Merck, Novartis, Freddie Mac, Dropbox, Omnicom Media Group, and Dell. He specializes in uncovering data-driven and deeply human insights and rigorously fun ideation that brings out unexpected and powerful ideas. Prior to his facilitation work, he taught in the sketch comedy writing program at The Second City and worked as a journalist for several B2B magazines, two areas that helped hone his deep and unique corporate storytelling skills.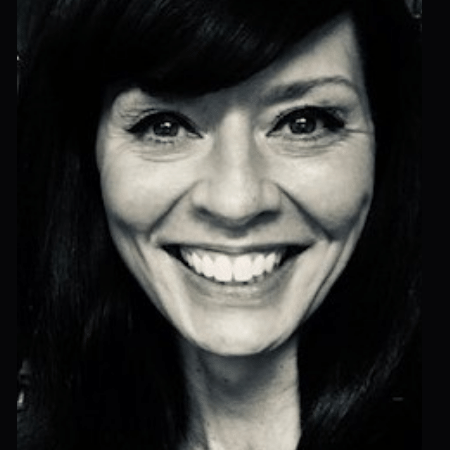 Butch Jerinic
Senior Facilitator
Butch Jerinic is a facilitator, learning program designer, keynote speaker, event host and personal presentation coach who spent the last 20 years engaging audiences through experiential learning. Her career has taken her around the globe, working with a variety of start-up and Fortune 500 companies to help their talent more effectively communicate, collaborate, and adapt to the fast-paced change affecting businesses large and small. As an event host and keynote speaker Butch has worked with clients to customize programing to engage audiences. On stage, Butch has performed in many theatrical productions including her critically acclaimed solo show Growing Up Butch in Chicago and Los Angeles.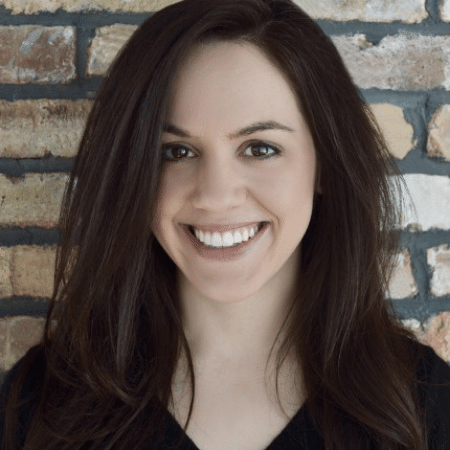 Senior Facilitator, Facilitator, Learning Designer
Sami is a master facilitator and management consultant who partners thoughtfully with organizations to grow teams' capabilities, identify talent, and build an inclusive organizational culture. With nearly a decade of experience developing leaders in Chicago and a PhD in Organizational Psychology, Sami is an expert at training design and facilitation, coaching, and executive leadership assessment. She has specialized expertise in Diversity, Equity, and Inclusion research and is passionate about bringing greater empathy, authenticity, and good humor into leadership.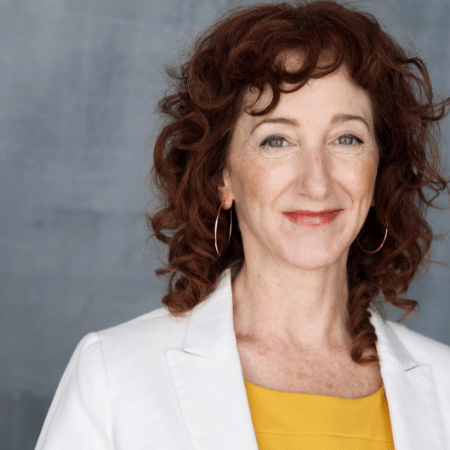 Rebecca Sohn
Senior Facilitator
Rebecca Sohn has spent 25+ years bringing the unifying elements of improv into the corporate environment across industries including Healthcare, Education, IT, and Finance. She's a Facilitator, Designer, Keynote Speaker, Host and Performer who uses her expertise to empower individuals to make discoveries and find connection. She combines vast theatrical experience including improv, acting, writing, directing and/or teaching for The Second City, Steppenwolf, national commercials and network TV shows with diverse industry experience in retail, advertising, publishing and insurance to give her a unique perspective on building leaders and teams.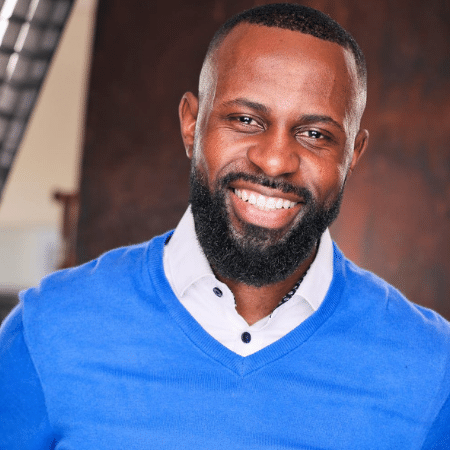 Justin Key
Senior Facilitator
Justin is a creative artist, facilitator, consultant, and keynote speaker with a background in performing art, mathematics, and entrepreneurship. With over 15 years of experience in the entertainment industry, S.T.E.M(athematics), and Higher Ed, Justin has worked globally with Fortune 500 companies, start-ups, and Hollywood change-makers to help them expand their mindsets and better thrive in a more globally connected society. His work focuses on mindset, diversified creativity, and inclusion. Born and raised on a farm in Tennessee, Justin has the southern charm that draws in any audience. Now a Los Angeles resident, he has expanded his reach to connect with people from all walks of life and models the blueprint he teaches to others.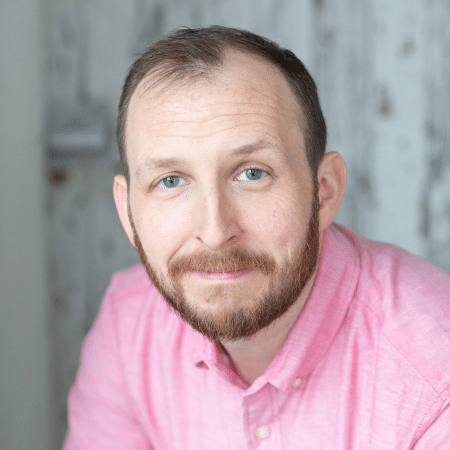 Ryan Ben
Senior Facilitator
Ryan has been writing, performing and living in Chicago since 2008. Ryan has worked in the non-profit space since 2011. He is adept at event management, panel moderation, program creation, crafting meaningful content, and curating powerful relationships. He also has significant training in the diversity, equity, inclusion, and belonging space. As a facilitator, Ryan has worked with clients such as State Farm Insurance, VRBO, Nuveen, The National Association of Realtors, Indeed, GM, and Active Campaign. Ryan believes we all have a powerful story to share and enjoys helping people develop their voice. Ryan is also a triathlon and endurance sport enthusiast. He holds a Bachelors in Theater Arts from the University of Pittsburgh and performs sketch, improv and produces comedy shows, in addition to writing pilots and original films.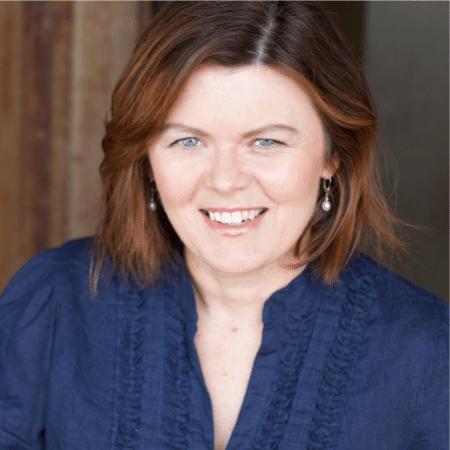 Rachel Miller
Senior Facilitator
Rachel Miller has over 20 years of experience assisting companies all over the world with communication, collaboration, storytelling, presentation coaching and ideation. She has created workshops, delivered keynotes and hosted events for organizations including Google, Verizon, AbbVie, The American Heart Association, Princeton University, Accenture, McDonald's, The Wounded Warrior Project, and Genting Cruise Lines. Utilizing a balance of levity and candor, she helps people recognize the real-world applications of improvisational tenants to leverage personal growth within human interactions. Rachel also designs and creates one-of-a-kind knitted items on commission and if you're on Instagram check out #floorsthatrachelsees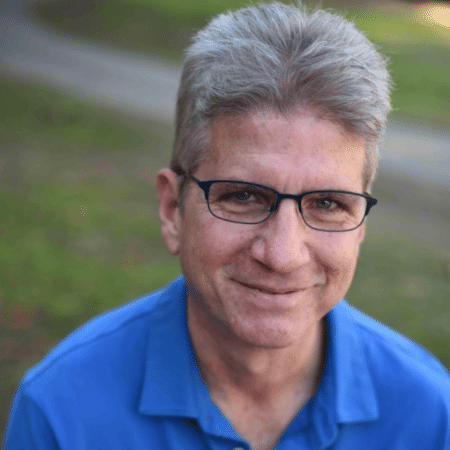 Rich Sohn
Senior Facilitator
Rich is a facilitator, writer, performer, teacher based in LA. For the last 20+ years he's enjoyed parallel careers working in the corporate learning space helping to deliver workshops, presentations and content to companies and organizations all around the globe while also working in the theater and entertainment space directing, writing, performing and teaching for theaters including Second City, The Annoyance, iO Chicago, and The Pack. In both worlds, what Rich enjoys most is helping guide groups and individuals to moments of powerful discovery and insight though experience driven learning. He looks to help people engage their sense of play and creativity and unlock their internal roadblocks. As a freelance writer Rich has written copy for DraftFCB, LimeGreen, and OKRP, articles for Men's Health and sold one joke to SNL's Weekend Update. He has a BA in Management for the University of Florida.
Fairplay Mission
To build adaptability for individuals, leaders and teams so that everybody is free to be ingenious, purposeful and productive.